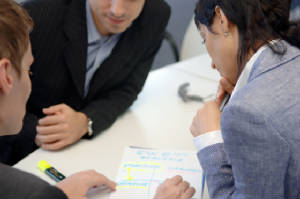 Evaluating current processes, researching better methods and tools, and producing recommendations for improvement increases work flow and efficiency in your business. Optimizing resources such as time, talent, and dollars allows you to serve customers better, increasing the possibility of repeat and referral business.
Understanding your unique business environment, a set of prioritized goals (projects) is suggested and then monitored throughout execution.
Organizing your personal workload and managing details of executive level projects requires tact and confidentiality. Board interaction, community
meetings, staff and volunteer interactions must be handled with warmth and professionalism.
Gathering information and formatting it into online tools and documents increases team communication.
Wikis
Operations Manuals
Policies and Procedures
Position Descriptions
Leadership Reports
In-house Newsletters
Other communication documents.